To Go Beyond Where No Man Has Gone Before
Astronaut Eva explores a Crowded Star Field as captured by the Hubble Space Telescope
48 x 48
Acrylic on Canvas
SOLD
SPACE WALK IV
12 X 16
Acrylic on Poly-coated Paper
SOLD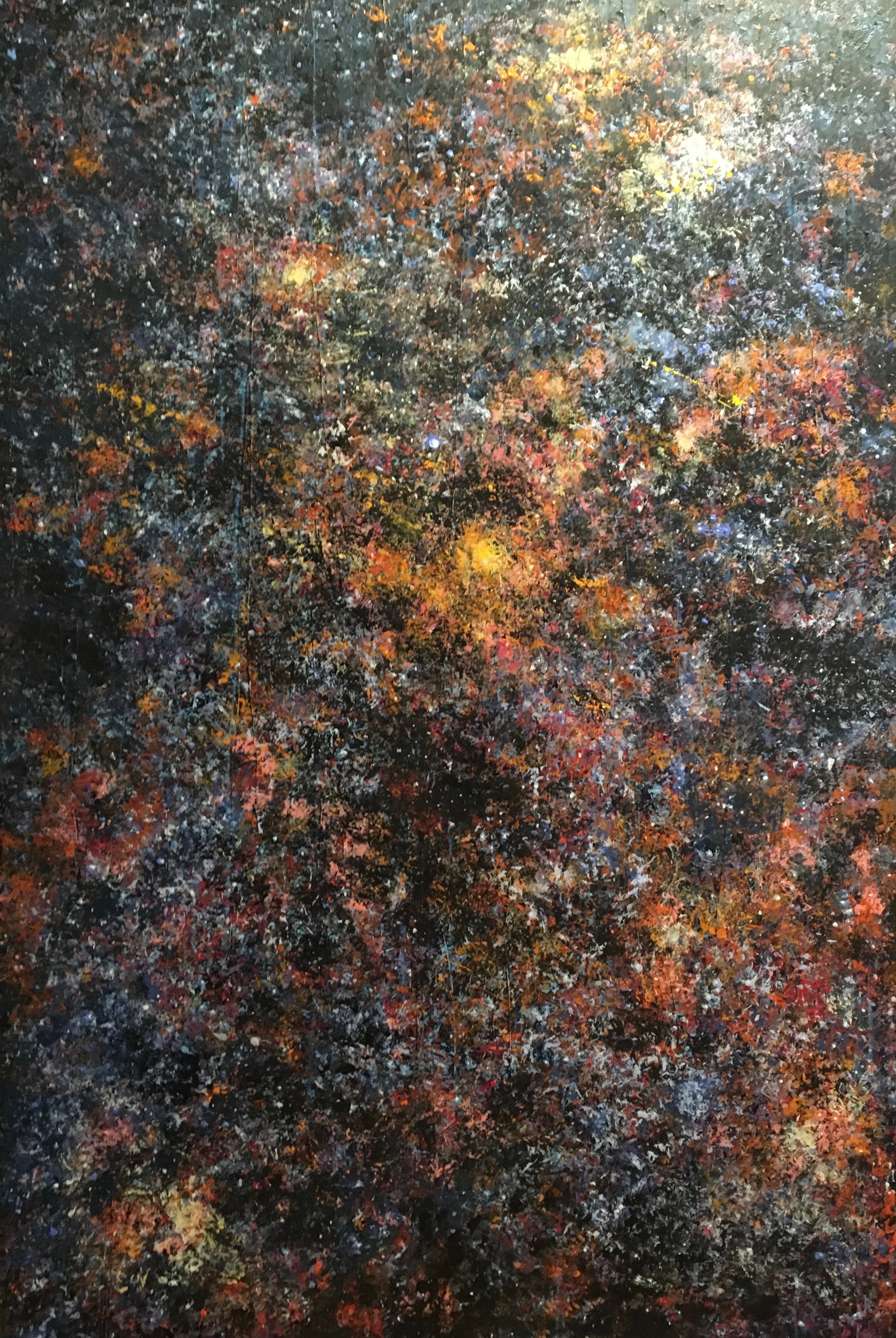 Crowded Star Field
36 x 24
Acrylic on Canvas Board
SYSTEMS V
18 x 24
Acrylic on Canvas Board
NEBULA II
48 x 48 Acrylic on Canvas
SYSTEMS III
16 X 20
Acrylic on Canvas Board
GALAXY II
36 x 24
Acrylic on Canvas Board
SYSTEMS I
9 x 10
Acrylic on Poly-coated Paper
BLACK HOLE
Two Panels 18 x 36 Acrylic on Canvas Board
SPACE WALK I
3 x 4.5
Acrylic on Paper
N/A
SPACE WALK II
7 x 9
Acrylic on Poly-coated Paper
Systems II
16 x 12
Acrylic on Poly-coated Paper
N/A
SYSTEMS IV
16 X 12
Acrylic on Poly-coated Paper
SYSTEMS V
16 x 12
Acrylic on Poly-coated Paper
SYSTEMS VII
16 X 19 Acrylic on Paper
SOLD
Nip & Tuck Barn
48 x 60
Acrylic on Wood Panel
SOLD
1st Amendment Under Attack
Eddy Farm Meadow
18 x 14 / Oil on Canvas / Framed
Chilmark Community Center
18 x 14 / Oil on Canvas / Framed
SURF
36 x 48
Oil on the Canvas
SOLD
HUMPHREY PROPERTY
18 x 28
Oil on Canvas
SOLD
Edgartown Garden
11 x 18
Pastel on Sanded Paper
Chilmark Pond
11 x 18
Pastel on Sanded Paper
SOLD
Kate's Place
Plein Aire / 18 x 24
Oil on Canvas
MOSHUP TRAIL II
30 x 40
Oil on Canvas
SOLD
MOSHUP TRAIL III
30 x 40
Oil on Canvas
SOLD
Two Sisters, after Sorolla
ABBEY
Water Series: Night Rollers
Lilly Rose
Lilly Rose is a deliriously silly and happy fairy dedicated to announcing the arrival of spring to all the sleeping flower buds.
Katie Love
Katie Love is a busy fairy. She must signal the pinkletinks to sing near the ocean in early spring, direct the hummingbirds to food stations when the warm sunny winds bring them to the island and, perhaps most importantly, Katie Love teaches the youngest fairies to fly.
Leafbud
Leafbud is a very young fairy. He likes to hide in flower trees and to jump out and surprise fairies and squirrels as they pass by.
DOMINO SETS by Valentine
These domino sets come with instructions and eighteen tiles, each hand painted by the artist. The set box and the tiles are designed and built by Rick Estabrook of Gallery Gallery.
Each set is themed. Current themes: Vincent Van Gogh, Picasso, MIro, Matisse and seasonal sets for summer and Christmas.
The Domino Sets are represented by Blue Gallery in Provincetown, MA. www.bluegalleryprovincetown.com
PICASSO DOMINO detail
Each tile is hand painted by the artist.
SUMMER
Summer domino set under production
Summer
Completed Summer Domino Set
MATISSE DOMINO SET
Completed Matisse domino set.
PICASSO DOMINO SET
Six designs within the Picasso set.
VAN GOGH DOMINO SET
Six designs within the Van Gogh set
SPACEWALK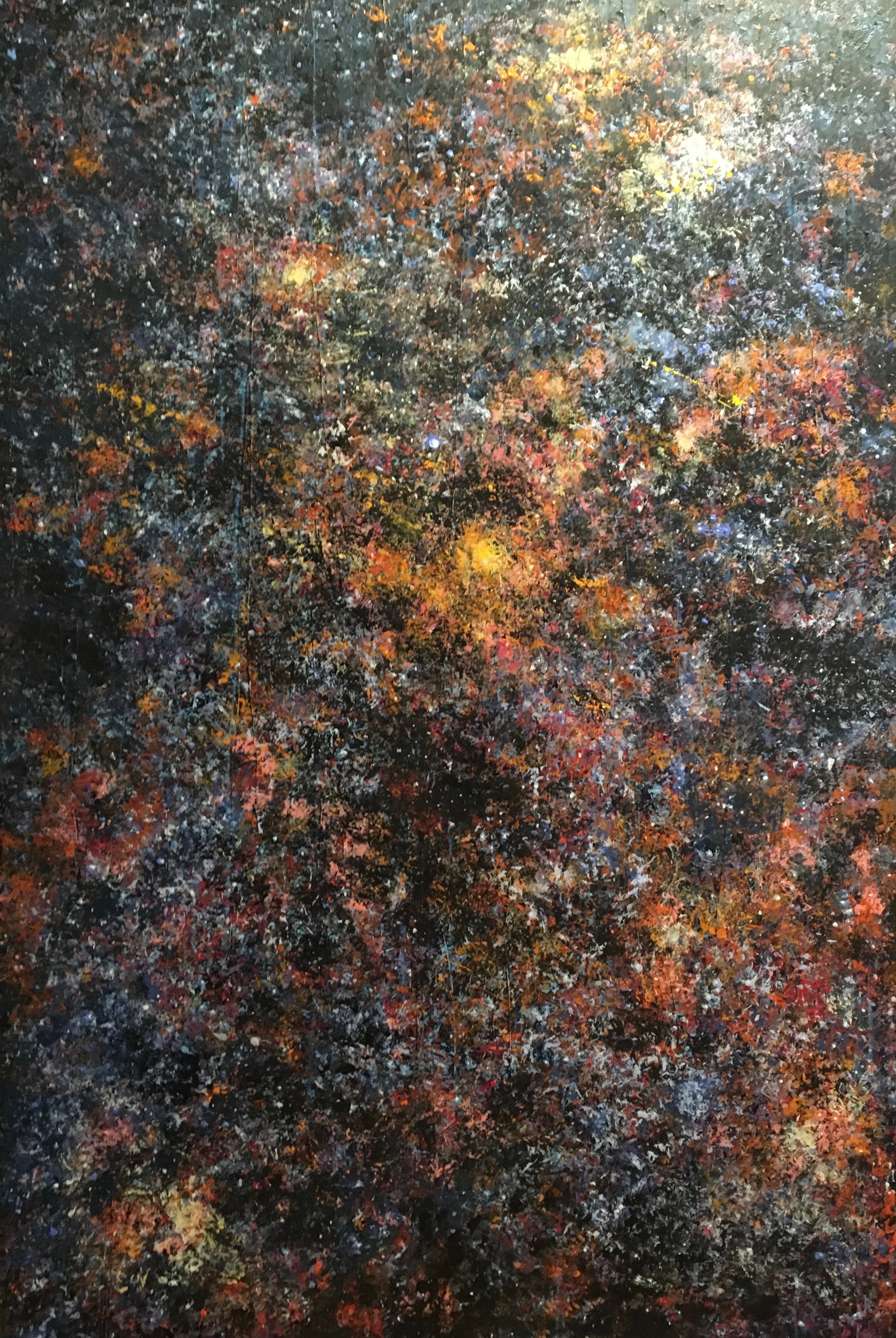 New Works
Constitutional Series '18
A look at our Constitutional Amendments under attack under Trump
Plein Air Paintings
I am a member of AIRE MV, an organization of artists living on Martha's Vineyard, MA. We paint through the summer season at designated locations all over the island. This year our season ending show will be held at Old Sculpin Gallery.
Martha's Vineyard
Moshup Trail MV
Paintings
Swimming Pool
Fairy Land
When needing a break from painting the far outreaches of outer space, Valentine looks downward to the forest floor and the garden bed to inspire new functional art pieces.
Fanciful fairies made of branches and lichen are are part of an old tradition. The artist's vision has taken the concept in a different direction using, yes, branches and lichen but also acorns and lots and lots of dried flower petals.
Functional Art